Achieving Supply Chain Integration Across a Merged Enterprise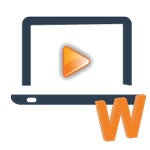 Price: Member: FREE | Non-Member: $99.00
CEC Hours: 1
Description:
As more hospitals and healthcare systems merge, many find themselves in uncharted waters, especially as it comes to effectively integrating different systems and cultures. This webinar provides an overview of the key components critical to collaboratively developing and implementing an effective integration plan that addresses both technical and cultural issues. It includes best practices and lessons learned from other organizations which will save you time in the creation of an integration plan.
How this session relates to the Cost, Quality, and Outcomes (CQO) Movement: Health Systems merge for a variety of reasons but in most cases, there is a desire to improve access and quality while reducing costs. An effective integration plan can reduce the time required to generate these benefits.
Learning Objectives:
Learn ways to educate the organization to ensure that supply chain and other support services are included in the due diligence process.
Identify critical elements required to create an effective integration plan and how they would apply in diverse types of organizations.
Develop strategies to address cultural differences and build bridges between merging organizations.
Presenter:
Nancy LeMaster — Consultant and former Vice President Supply Chain Transformation, BJC HealthCare