Healthcare Supply Chain IT Systems: Look to the Cloud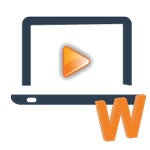 Price: Member: FREE | Non-Member: $99.00
CEC Hours: 1
Description:
Health care Supply Chain is rapidly changing and consolidating. Are your IT systems equipped to help you manage this change? Other industries have relevant lessons, processes, and applications. Next generation systems on the cloud offer an asset-light way for you to jump to the future. Cloud technology can deliver the visibility, insights, and capabilities that on-premise systems do not. These benefits are needed to create a more effective, efficient, and intelligent supply chain. Learn how you can get cost predictability, enhance your operations, and improve employee morale through modern information systems.
Learning Objectives:
Identify the advantages of moving away from on-premise IT systems and the reasons why cloud applications can reduce cost and allow you to be more nimble in taking advantage of functionality.
Explain how technology enablers such as mobile applications simplify work outside of stockrooms/warehouses.
Discover best practices from other industries including demand planning.
Presenters:
Michael Hobbs — Solution Consultant and Regional Lead, Oracle Healthcare
Mike Lizio — Group Manager, Logistics Product Strategy, Oracle Healthcare