Lean Inventory Management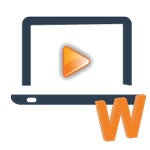 Price: Member: FREE | Non-Member: $99.00
CEC Hours: 1
Description:
Healthcare institution resources, logistics structure, and personnel culture are all factors to consider when deciding which inventory method is best for you. When you find the right one and departments commit to proper usage, waste is reduced and clinical efficiency and supply management effectiveness are improved.
In this webinar, the strengths and considerations of different inventory management methods are reviewed, providing participants the tools to help determine which option is best for their organization. Several providers will discuss how they chose their inventory method and their successes.
Learning Objectives:
Learn the different types of inventory management methods and implementation factors and understand benefits of each
Assess your institution's inventory management and resource needs.
Locate areas of potential financial and operational savings.
Identify the key players within your organization who need to be involved in the decision making process.
Use best practices and tools to determine which method is right for your organization.
Presenters:
Peter Saviola — VP of Acute Care Sales Operations, Medline Industries
Peter Schemm — Sr. Director of Supply Chain Process & Technology, Children's Hospital of Philadelphia
Stephanie Hunt, MBA, CMRP — Director of Materials Management, Lake Health