Physician Preference: Two-Part Bundle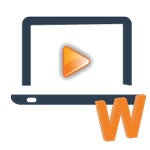 Price: Member: FREE | Non-Member: $198.00
CEC Hours: 2
Description:
In this two-part series, hear directly from physicians as they discuss how to have conversations that drive change. The presenters share findings from a survey debunking physician preference myths that have stifled clinical resource management. Discover different methods that prepare you to have physician preference conversations, impact value analysis, and improve clinical and financial outcomes.
You can purchase each recording individually or order the bundle to save!
Individual Webinar: Free (AHRMM Members), $99 (Non Members)
Part 1 & 2 Bundle: Free (AHRMM Members), $198 (Non Members)
Part 1: Debunking the Myth of Physician Preference
This on-demand recording shares findings from a groundbreaking survey of physicians and case studies that debunk several myths that have stifled clinical resource management. Presenters highlight the shift toward evaluating physician preference items and the profound impact on healthcare organizations' approaches to value analysis and improving clinical and financial outcomes.
Part 2: How to Effectively Partner with Physicians to Get Results
The second part of the series will look at how hospital financial performance is now more dependent upon quality and outcomes than ever before. To be successful, supply chain and physicians must reframe their relationship as a true partnership. This on-demand recording will explain how supply chain can appeal to physicians' shifting priorities around value. Mock conversations between supply chain and physicians will demonstrate how to engage in meaningful conversations focused on patient outcomes—not just products or price.
Learning Objectives:
Evaluate where your organization currently stands with physician-inclusion and organize steps to assist in moving forward.
Determine and organize the information and practices that are most effective in shaping collaboration on physician preference items and how to leverage clinical evidence most effectively.
Quantify the degree to which adherence to physician preference affects potential revenue.
Use best practice tips to effectively partner and converse with physicians.
Presenters:
Hani Elias, JD, MPH — Chief Executive Officer & Co-Founder, Procured Health
Jimmy Chung, MD, FACS, CHCQM — Senior Director of Perioperative Services, Providence Health & Services