Physician Preference Part 1: Debunking the Myth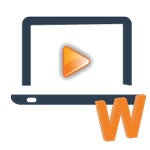 Price: Member: FREE | Non-Member: $99.00
CEC Hours: 1
Description:
The concept of physician preference has challenged hospital leadership seeking to both control costs and maintain strong relationships with practitioners. Margins on physician preference items are typically higher compared to other innovative industries and products.
In this webinar, we discuss case studies and the findings from a groundbreaking survey of physicians, debunking several myths that have stifled clinical resource management. Presenters highlight the shift toward evaluating physician preference items and its profound impact on your organization's approach to value analysis and improving clinical and financial outcomes. The second part of this series takes a deeper dive into the dialogues that increase positive and productive relationships.
This webinar recording is also available as a part of a bundle.
Learning Objectives:
Understand the foundation for physician preference, including the history of preference, the background of recent changes in industry, and the role of procurement and physician relationships.
Evaluate where your organization currently stands with physician-inclusion and organize steps to assist in moving forward.
Determine and organize the information and practices that are most effective in shaping collaboration on physician preference items, and how to leverage clinical evidence most effectively.
Quantify the degree to which adherence to physician preference affects potential revenue.
Use best practice tips to take action and drive change at your organization.
Presenter:
Hani Elias, JD, MPH — CEO & Co-Founder, Procured Health