At the Starting Line with Comprehensive Care for Joint Replacement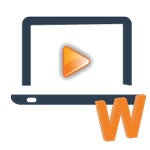 Price: Member: FREE | Non-Member: $99.00
CEC Hours: 1
Description:
The Centers for Medicare & Medicaid Services (CMS) Comprehensive Care for Joint Replacement (CJR) bundled payment model launched on April 1, 2016. The approaching CJR model performance period has providers in affected markets working to hit the quality score for reconciliation payment eligibility. As value-based reimbursement is something hospitals everywhere will need to eventually embrace, these changes will require a significant departure from business as usual.
HealthTrust brought together three of its top medical, sourcing, and technical subject matter experts for an insightful hour of the initial impact CJR has on hospitals' orthopedic service line. During this webinar, they discuss two strategies for moving the needle on performance: 1) build a knowledge base of implants in collaboration with physicians to increase savings; and 2) use patients' natural affinity for technology to keep them meaningfully engaged with providers and help quantify the "quality" of orthopedic care as defined and financially rewarded by CMS.
Learning Objectives:
Outline the profound impact CJR and value-based reimbursement will have on affected markets and hospitals with an orthopedic service line.
Describe a layered approach to orthopedic sourcing that drives internal cost savings through market device intelligence and collaboration with orthopedic surgeons.
Discuss technology tools and content that can meaningfully engage patients and improve response rates to surveys measuring patient-reported outcomes.
Presenters:
Doug Jones — Associate Vice President, HealthTrust
Keith McReynolds — Clinical Director, SourceTrust
Todd Devree — Director of Bundled Payments, HealthTrust