Sustainability 101: Embracing and Implementing Sustainability in Your Organization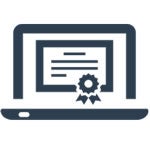 Price: Member: $74.00 | Non-Member: $149.00
Continuing Education Credits (CECs): 1.5 hours
Sustainability 101 discusses the importance of embracing and implementing sustainability within your organizations. The course also describes the free resources available on the Sustainability Roadmap for Hospitals.
Learning Objectives:
Define sustainability and identify supply chain considerations in an organization's sustainability efforts, including a Total Cost of Ownership (TCO) approach and keys to success.
Define Environmentally Preferable Purchasing (EPP), including product attributes and characteristics, and discuss EPP in both healthcare and other industries.
Navigate to/around and utilize the Sustainability Roadmap resources including topics, drivers, strategies, implementation, and other resources.
Implement sustainability efforts from the Sustainability Roadmap in your organization, such as developing a supply chain management plan or completing a Performance Improvement Measure (PIM).