Turning Vendor Reviews Into Growth Opportunities: Building a Better Vendor Scorecard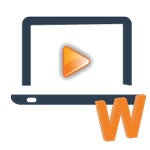 Price: Member: FREE | Non-Member: $99.00
CEC Hours: 1
Description:
Hear industry leaders at Mayo Clinic share how they are strengthening their supplier relationships in each major contracting category using their newly created interactive scorecard. Utilize Mayo's criteria as a starting point to standardize evaluation metrics and develop true strategic partnerships with your vendor community.
How this session relates to the Cost, Quality, and Outcomes (CQO) Movement: Evaluate device performance and the cost of a product or service in terms of the quality it brings to the stakeholders and patient outcomes. The result is a deeper partnership with solution-based suppliers willing to be proactive members of your team.
Learning Objectives:
Develop an effective approach to enhancing supplier relationships within your facilities, including stakeholders and all areas of supply chain.
Identify a process for gathering, scoring, and discussing results of five key performance categories with strategic suppliers in an effort to build stronger, more collaborative relationships.
Discuss a tool that can be used to measure, communicate, and create next steps for improving supplier performance.
Presenters:
Elizabeth Franz — Education Chair, The MidAtlantic Society for Healthcare Materials Management: AHRMM Chapter
Lindsey Sheeran — Sr. Category Manager, Mayo Clinic
Nancy Wobig — Sr. Director – Supply Chain Operations, Mayo Clinic