Zika Virus Update: Clinical Implications for the Health Care Environment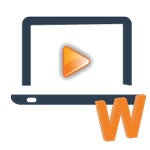 Price: Member: FREE | Non-Member: FREE
CEC Hours: 1
Description:
The CDC has released new guidelines to prevent transmission of the Zika virus to protect individuals from this potentially deadly virus as new routes of transmission are being explored and more fully understood. This webinar addresses supply chain's role as they work closely with clinical staff and the implications for supply chain across the continuum of care.
Learning Objectives:
Discuss the epidemiology and routes for transmission of Zika virus.
Review the current status of the ongoing outbreak of Zika virus globally.
Discuss evidence based approaches to prevention, evaluation, recognition, and treatment of patients with suspected or confirmed Zika virus.
Discuss preparedness for Zika virus for professionals in healthcare settings.
Presenter:
Hudson Garrett Jr., PhD, MSN, MPH, FNP-BC, CSRN, PLNC, DON-CLTC, C-NAC, VA-BC, Global Chief Clinical Officer, Pentax Medical-Hoya Corporation