National Health Care Supply Chain Week
National Health Care Supply Chain Week:
The Power of Partnerships
October 1-7, 2023 | #SCWeek
National Health Care Supply Chain Week (SC Week) recognizes the importance of the health care supply chain professionals and honors them for their exceptional contributions to patient care and the innovative ways in which they support their health care organizations and communities.
Celebrate with Themed Gifts
SC Week gifts are an easy way to show your appreciation for your team and raise awareness of the supply chain professionals at your facility.
When you purchase SC Week products from AHRMM's official supplier, you generate royalties so AHRMM can continue to offer many benefits for members.
Download and share with your team to highlight terms that represent the health care supply chain.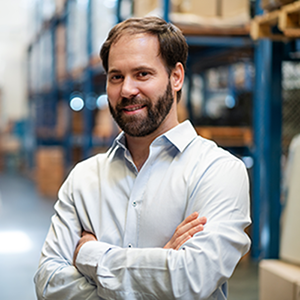 Be a Leader – Share your CMRP Story
Supply chain professionals like you keep our health systems running reliably. Share your CMRP certification story and inspire other health care supply chain professionals to advance their careers and organizations with CMRP certification!


    Celebration Ideas for You and Your Team
Here's a list of activities and ideas to help celebrate and raise awareness for SC Week.
Purchase themed gifts from Jim Coleman Ltd. featuring the official logo
Reach out to vendors to support financially for celebration meals or giveaways
Invite your team to take part playing a word search
Use social media to highlight staff, team photos, appreciation or achievements - #SCWeek
Host an award ceremony to acknowledge dedication and show appreciation
Raise awareness with a networking event/presentation for your organization
Organize a professional development event for your team
Share your success stories from the past year
Workforce Tool: Driving a Resilient and Agile Supply Chain
Access Your Free Download
Actionable recommendations to help your organization attract, hire, deevlop, and retain your health care supply chain talent. Infographic created by the AHRMM Workforce Recruitment and Retention Task Force Group.
Access Now