AHRMM Conference & Exhibition
AHRMM Conference & Exhibition - The Leading Event for Health Care Supply Chain
AHRMM's Annual Conference & Exhibition is an opportunity for providers, suppliers, clinicians, and administrators to meet as leaders, develop partnerships, and lead conversations about how to make health care better.
THANK YOU to all the attendees, presenters, exhibitors, sponsors, and volunteers for contributing your time and effort to make the AHRMM22 Conference & Exhibition a resounding success!
Mark Your Calendar
Continue conversations from the in-person conference as well as your professional development at AHRMM22 Virtual Conference, September 13-15 and UDI Forum, November 1-3.
Conference Evaluations and CECs Information
The conference evaluations are available in the conference mobile app and are sent to all the attendees via email. The deadline to complete the survey is Friday, August 26, 2022.
If you did not receive the evaluations and have no access to app, please contact AHRMM at ahrmm@aha.org.
The conference Certificates of Attendance will be sent via email to all attendees in September.
Coming Soon! AHRMM22 Proceedings
Did you miss AHRMM22? Wish you could review the learning lab takeaways with your team? Or maybe you just need a refresher on a session you attended? Order the AHRMM22 Proceedings, which are available via the online learning library with learning labs that were professionally recorded and synched with the PowerPoint presentations. You'll gain access to a wealth of knowledge, tools and best practices for your supply chain.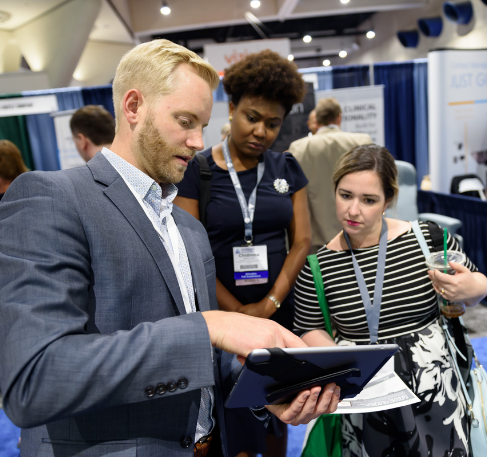 AHRMM22 Conference & Exhibition
We Provide Best Platform
AHRMM22 provides a platform and a voice to weigh in on the important topics that affect you and your organization.
Learn new models in designing and managing the health care supply chain
Insightful keynotes
Discover new products from vendors
Engage in face-to-face conversations and networking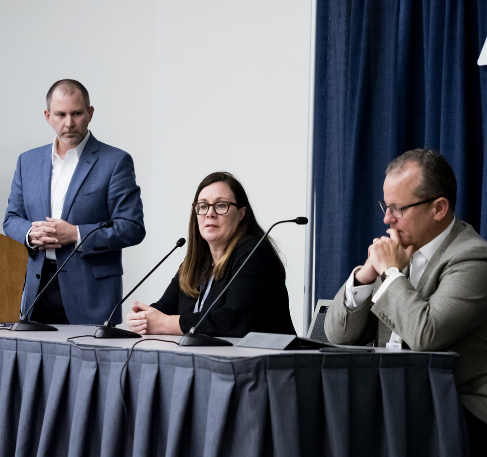 Concurrent Sessions
Buzzworthy Sessions at AHRMM22
AHRMM's conference offers a chance to capture a year's worth of health care supply chain news and best practices in just three days with 50+ interactive educational sessions.
Breaking the Myth of "Cookbook Medicine" to Prepare for Value-Based Care
The Intersection of Equity, the Environment, and the Economics of Health Care Delivery
If Only We Had Data! Financial and Other Impacts of Supply and Implant Charting Efforts
Supply Chain Roles for the Future
Understanding the Transportation Path for Medical Products: Challenges from Factory to Facility
Browse All Sessions
Showcase Your Company
Continue to promote your company on AHRMM's platforms where your clients are spending a lot of their time. From AHRMM22 Virtual Conference and UDI Forum to digital magazine ads and website banners, we will work with you to create a comprehensive marketing package designed to help you reach your target audience and build a trusted relationship between our influential members and your brand.
For more information, contact Nick Schuette at nschuette@smithbucklin.com or 312-673-4974. To view year-round advertising and sponsorship opportunities, view the Media Kit.