Certified Materials & Resource Professional (CMRP) Certification
NOTICE: The Certification Center is aware that eligible candidates can't schedule or reschedule their certification exams. We are actively working with our testing partner, PSI, to resolve the issue. If you are an eligible candidate that has yet to schedule your exam, please wait for communication from the Certification Center.
We apologize for the inconvenience and frustration this may cause. If you have additional questions, contact us at certification@aha.org or call us at 312-422-3702.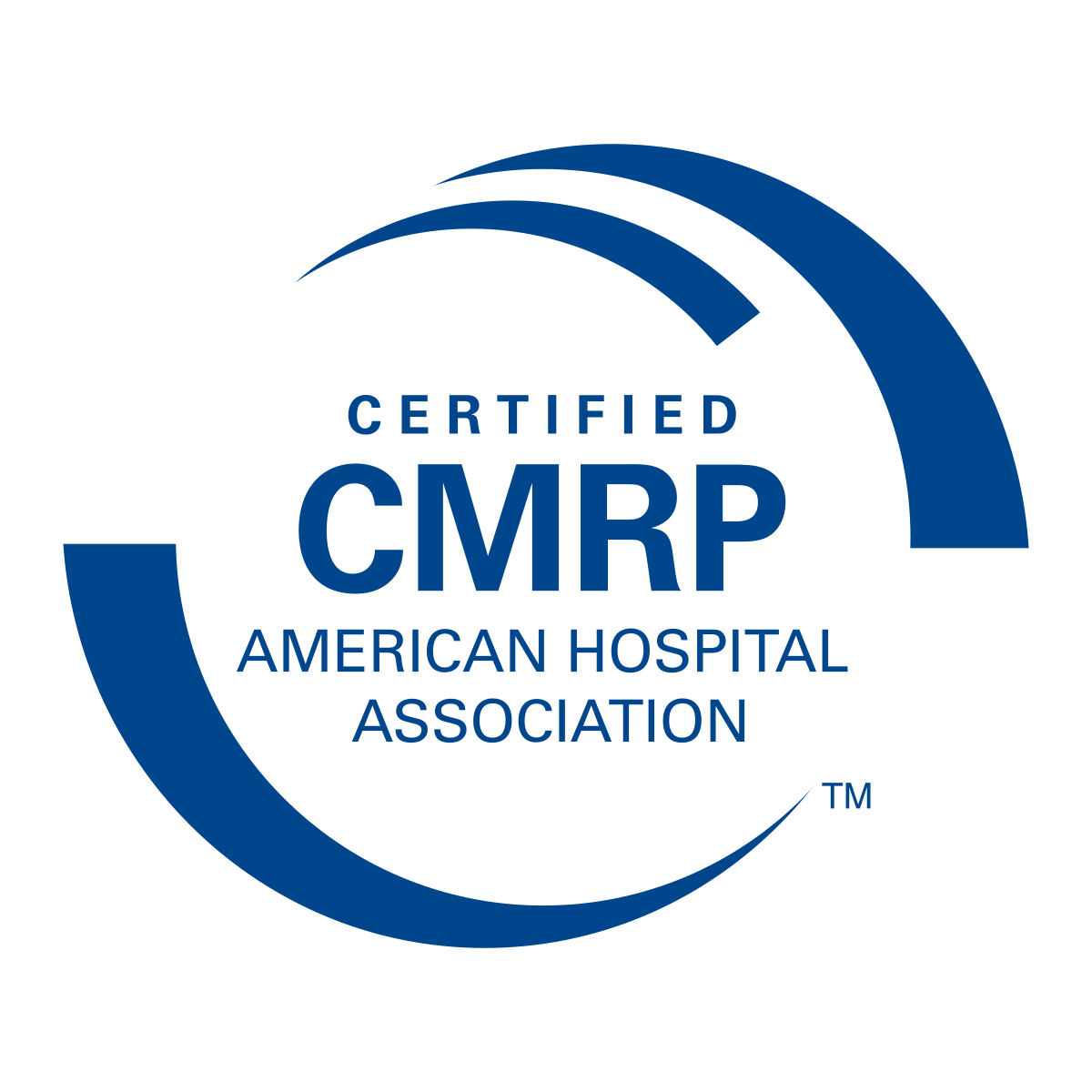 Invest in your future by earning the Certified Materials & Resource Professional (CMRP) professional designation. Nationally recognized, CMRP is a leading credential based on sound assessment that provides distinction in a competitive marketplace. This certification delivers both internal and external rewards. It signifies a commitment to career advancement while representing accomplishment and expertise within the health care supply chain community. This health care certification is designed and administered by the American Hospital Association Certification Center (AHA-CC).
Explore the sections below to access information, resources, and tools designed to help guide your path to obtaining this certification.
AHA Certification Center Resources
AHRMM RESOURCES
PUBLICATIONS
eLEARNING COURSES
Courses in the CMRP Bundle are also sold individually:
CMRP RENEWAL PODCAST/WEBCAST
CMRP FEES
Examination:
$275 member / $425 non-member

Renewal:
$135 member / $225 non-member

Self Assessment Exam (SAE):
$115 member / $200 non-member

CMRP RENEWAL
The renewal cycle for the CMRP credential is three years, with expiration on the last day of the month in which certification expires.

Renewal may be achieved by completing eligible professional development activities or retaking and passing the CMRP Examination.

The issued CMRP certificate indicates the date certification was earned and expires.
Renew Online
Visit CMRP FAQs page