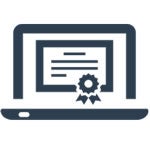 Price: Member: $79.00 | Non-Member: $99.00
Continuing Education Credits (CECs): 1 hour
This course discusses the roles, responsibilities and relationship between finance and supply chain, the key components of an asset management and cost savings programs, and supply chain's role in interdisciplinary value analysis programs. This course is also available as part of the CMRP bundle.
Learning Objectives:
Examine how managing fixed non-movable equipment and grouping together similar capital equipment by type or manufacturer, is an effective strategy to affect cost savings.
Become familiar with your organization's budgeting components and process.
Assist in preparing and analyzing pricing and usage information, budget variances, annual objectives and recommendations, and non-labor budgetary expenses.
Explain the importance and significance of government regulations to supply chain operations.
Explain the need for records retention policies and identify the various document retention and filing systems in accordance with regulatory requirements.
Describe how supply chain, accounts payable, and finance departments work together effectively.
Explore the impact of reimbursement and payer models have on a healthcare organization's revenue cycle.
Describe how to develop and manage cost savings programs, capital equipment selection, technology assessment, equipment service maintenance, and consumable product evaluation via value analysis.
Recognize the importance of developing a capital asset management program including financial analysis and selection, acquisition, receipt, distribution, tracking, maintenance, and replacement.
Recognize the importance and value of using financial benchmarks for decision making regarding products and services.
AHRMM recommends that review for the Certified Materials & Resource Professional (CMRP) examination focus on references and programs that cover information included in the CMRP examination content outline. Preparation using this course does not guarantee a passing score on the CMRP certification exam. Using this course is just one of the many ways in which a candidate can prepare for the exam, and it is strongly suggested that the candidate review several resources.