Purchased Services & Other Indirect Spend: Resiliency for Tomorrow's Supply Chain
Date
Wed, Nov 02, 2022, 01:00 PM – Wed, Nov 02, 2022, 02:00 PM
Event Host

Description
Supply chain professionals, during the course of the pandemic, uncovered and resolved a significant number of challenges. Supply chain resiliency jumped to the top of many organizations' leadership priorities and put supply chain in the spot light. While supply chain's expertise is typically applied to medical and surgical spend, engagement with business leaders in managing indirect spend (including expenditures for non-supply goods and services) is lagging on the health care supply chain maturity curve. In this panel discussion, four providers will walk learners through common indirect spend risk considerations and prepare attendees to take steps to introduce resiliency within these spend categories, today.
CQO Tie-in:
Cost – This is an area of spend that for many organizations is least well understood, but indirect spend costs are often among the highest costs to an organization and the least well controlled. One of the next frontiers for many supply chains as they move past PPI is the indirect and services areas of spend for their organizations
Quality – Quality is a key component whether that is the service provided by a food services provider, your EVS supplier, or the security teams that keep us safe. High quality services translate to high patient satisfaction scores and high-quality customer satisfaction. Happy nurses mean happy organizations!
Outcomes – The above two elements translate to better system level outcomes and are directly attributable in many ways to superior patient outcomes.
Learning Objectives:
List key differences in managing indirect spend vs. supply spend and the resiliency value each brings to the health care organization
Consider key criteria, risk assessment and mitigation strategies for indirect spend
Apply leading practices and case study examples, learned in this session, to achieve C-Suite support for strategic changes to purchased services sourcing and management
---
Presenters: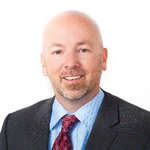 Jeromie Atkinson
Sr Director, Supply Chain
UCHealth
Sherman Curtis
Director, Purchased Services
Intermountain Healthcare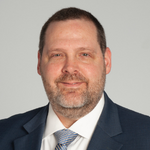 John Dockins
Executive Director, Sourcing
Cleveland Clinic
Moderator: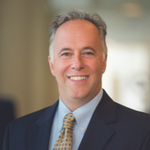 Mike Schiller
Director, Supply Chain
AHRMM
Sponsored By