Contract Negotiations & Implementation Strategies for Purchased Services within a Single Facility or IDN's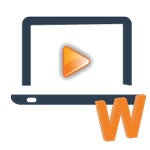 Price: Member: FREE | Non-Member: $99.00
CEC Hours: 1
Description:
Contracting strategies, negotiation, and centralized contract management processes can generate significant savings in one of the largest areas of spend. Purchased Services represents 20% of a facility's operating expenses and is generally overlooked as a savings opportunity, even though it can generate rapid savings. A team of Hospital Executives shares the lessons learned, implementation experiences, and savings they brought their facilities, focusing on the non-traditional areas of spend.
Learning Objectives:
Define the non-traditional areas of operating expense.
Articulate the service categories available within the scope of the engagement and average savings that can be achieved.
Leverage contracting and negotiation strategies to centralize your own Purchased Services program.
Presenters:
Andy Motz — Vice President & Chief Procurement Officer, Sisters of Charity Health System
Doug Colburn — VP Operations, Midtown Medical Center
Meredith Bass — Controller, Columbus Regional Health
Todd Hamilton — VP Supply Chain, AmSurg
Tom Chickerella — VP Supply Chain, Ardent Health Services