Ordering, Shipping, and Materials Management: A Process Improvement Partnership Case Study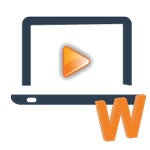 Price: Member: FREE | Non-Member: $99.00
CEC Hours: 1
Description:
Learn about a comprehensive assessment and process improvement exercise on the Total Cost of Ownership model by UPMC and Cook Medical. Specific areas of focus include ordering, shipping, and materials management. Within these areas, multiple supply chain activities were analyzed as potential cost drivers including: freight costs, package consolidation, data standards, inventory management, rush orders, custom device orders, and more. As a result, changes were implemented to reduce the total cost of ownership. In this webinar, we demonstrate the impact that this project has had on both organizations.
Learning Objectives:
List the areas identified as cost of ownership drivers.
Review changes that were implemented to lower total cost of ownership.
Quantify the impact changes had on lowering total cost of ownership.
Identify the steps taken and the stakeholders involved.
Develop a plan to begin the process with your own institution and vendors.
Presenter:
Elizabeth Meyers, RN, PhD(c), CPHIMS — Strategy Director, Infor