WHY, WHAT, and HOW of Strategic Planning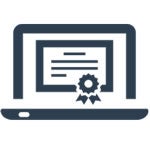 Price: Member: $147.00 | Non-Member: $297.00
Continuing Education Credits (CECs): 3 hours
The role of the supply chain is more important in healthcare than ever before due to the rising economic challenges that are faced today under healthcare reform. The C-Suite is looking to the supply chain to address specific issues lead the way. Demonstrate how your department can contribute to the hospital's bottom line with a well thought out and expertly implemented strategic plan. This content is also available in on-demand recording format.
Learning Objectives:
Strategic Planning 101: Why is a Strategic Plan Important?
Identify why a strategic plan is important.
Recognize the role of supply chain managers.
Discover what strategic plans should include.
Examine strategic plan models such as vision-based and issue-based strategic planning.
Strategic Planning 201: How to Develop a Strategic Plan
Examine the components of a Supply Chain Strategic Plan.
Differentiate between strategy and tactics.
Discuss the steps to undertake in strategic planning.
Identify the process of developing a Supply Chain Strategic Plan.
Recognize the elements/characteristics that make an effective plan.
Learn how to proceed with the development of each element.
Strategic Planning 301: Implementing a Strategic Plan
Review components of a Supply Chain Strategic Plan.
Recognize the importance of presenting and selling the Supply Chain Strategic Plan.
Examine several case studies.
Prepare to implement a strategic plan.