CMRP Examination Review Workshop
Virtual instructor led training course for CMRP candidates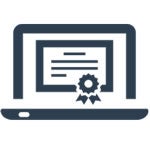 March 1, 2023 | 10:00 a.m. - 3:00 p.m. CT
Price: Member: $169.00 | Non-Member: $319.00
Continuing Education Credits (CECs): 4 
Becoming a Certified Materials & Resource Professional (CMRP), the premier national supply chain credential provides a personal and professional distinction in an increasingly competitive health care supply chain marketplace. This session provides an overview of the CMRP examination and the requirements to earn the CMRP designation. 
In this virtual instructor-led training, presenters will discuss exam content areas, the types of questions asked, and exam preparation insights. Participants will review concepts and example questions from each of the five exam content areas covering both recall and application questions. The discussion will continue through the study of the 110 example questions that learners are asked to complete prior to the workshop. Learners will have the opportunity to contribute to the discussion by asking specific questions throughout the course. Specific references will be made to the CMRP Examination Review Guide (purchase available and encouraged).  
Learning Objectives:
Identify the "basics" of the CMRP examination, the major content areas, and cognitive levels
Identify content areas that you may consider for additional review by testing your knowledge of 110 practice questions, answers, and rationale
Obtain tips for answering the different types of questions that will be asked in each of the examination content areas
Clarify your individual questions by participating in a live discussion with presenters and attendees
Speakers: 
Lora Johnson, MBA, BSN, RN, CMRP, FAHRMM
Preston Hall, CMRP, FAHRMM, CPM, CPSM, Director of Materials Management, Indiana Regional Medical Center
Important Pre-Session Work: Registrants will answer questions that will be reviewed during the session. Not completing the pre-work assignment will likely cause disappointment with the session.  
Note: See information about CMRP eligibility requirements. This is not intended to be a study session, but an in-depth review of the examination.