Creating a Culture of Teamwork: Managing Up for Highly Reliable Team Players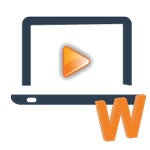 Price: Member: FREE | Non-Member: $99.00
CEC Hours: 1
Description:
The engagement and alignment of employees accelerates achievement of quality, safety, service and operational goals. These tasks are easily stated but challenging to execute. Discover what leaders must do to create true employee collaboration through "managing up".
Learning Objectives:
Implement three tactics that improve teamwork and collaboration.
Discuss the link between managing up and patient perception of care.
Learn the difference between managing up and false pretensions.
Develop the art of delegating work and giving up control.
Presenter:
Mark Noon — Coach and National Speaker, The Studer Group