Value Realization: Keys to Implementing Value Analysis Opportunities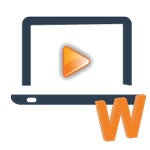 Price: Member: FREE  |  Non-Member: $49.00
CEC Hours: 1
Value Analysis programs are charged with evaluating products and services while balancing cost, quality, and outcomes in the decision. The quality of the products and the outcomes from using the products cannot be compromised, but today's environment within healthcare dictates that cost is a significant factor influencing the decision. Unfortunately, the identified savings is not always realized in the anticipated time frame or to the full extent. Every week an initiative is delayed or not fully implemented results in lost dollars that cannot be recouped.
This presentation will focus on specific strategies and tactics, many of which start well before the opportunity is even identified, that can help increase the speed of adoption so that the analyzed opportunity becomes realized savings.
 
Learning Objectives:
Identify gaps in your current Value Analysis structure and processes.
Improve communications to reduce resistance and confusion during implementations.
Apply the techniques described to improve adoption and value realization.

Speakers:
Drew Preslar, Assistant Vice President, Advisory Services, HealthTrust
Vicki Alberto, Vice President, Clinical Resource Management, HealthTrust
This webinar is sponsored by AHRMM's CQO Movement Sponsor: